Introduction
Clarity of the law and ease of access to it not only enables people to do things right, it helps maintain the rule of law. The Parliamentary Counsel Office puts it like this:
"Ready access to the law is fundamental to a democratic society based on the rule of law."
In New Zealand we're lucky to have easy access to all our primary legislation (Acts of Parliament) at legislation.govt.nz.
Sadly, the same can't be said for the hundreds, probably thousands, of Legislative Instruments, Disallowable Instruments, and Tertiary Instruments, rules, regulations, and Orders-in-Council made by a myriad of organisations, from core Crown agencies to small industry-based quangos. Yet we're expected to be aware of, and comply with, these laws when they apply to what we're doing.
Welcome to the world of what will shortly be called secondary legislation. At the moment there is no clear way for New Zealanders to know what secondary legislation is in force.
We're excited because two new pieces of legislation are aiming to fix this. They are the Legislation Act 2019 and Secondary Legislation Bill, both expected to come into force during the first half of 2021.
"Together these reforms will provide the legislative authority for ensuring for the first time that all New Zealand's secondary legislation is clearly identified." (Parliamentary Counsel Office)
How is access to secondary legislation going to be improved?
The two Acts will clarify what instruments are 'secondary legislation' and lay the essential foundations for improving access to secondary legislation.
It was originally proposed that at the same time as these legal changes entered into force, all secondary legislation would be published online centrally, similar to the way Acts of Parliament are already published. While this would have been awesome, it's not too surprising that this herculean task remains for the moment an aspiration only.
However, with these reforms, the pressure will now be on all organisations that administer secondary legislation to get things organised and greatly improve access, particularly online access, to all their secondary legislation.
The Parliamentary Counsel Office says it will reorganise information on the legislation.govt.nz website so that the secondary legislation that is already on that website will be displayed under the empowering provision that it relates to. This will improve access for people by showing in one place the whole legislative scheme, primary and secondary.
But for the large amount of secondary legislation which is not on legislation.govt.nz the PCO has said that it intends over time to provide links from the relevant empowering provision in the primary legislation to the website of the body that makes the secondary legislation.
When a new Act is passed in future giving an agency or authority power to make secondary legislation there will also now be regulations outlining how the agency or authority must publish it, likely including on its own website.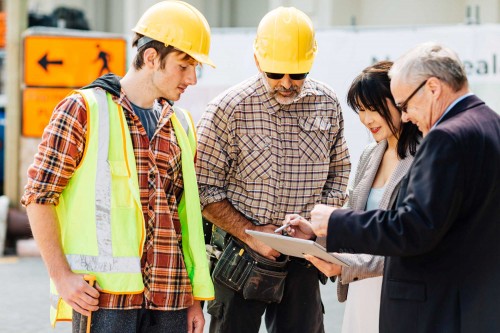 Administer secondary legislation? It's time to start preparing!
Many organisations administer secondary legislation, and if yours does, now is the time to be preparing for the new law changes. Here are some handy hints on what should be happening over the upcoming months. Now is a good time to start preparing and get organised well in advance.
Create a secondary legislation content schedule
If you don't already have something listing all the secondary legislation your organisation is responsible for, this needs to be done now. Something as simple as an excel spreadsheet which details the following for each piece of secondary legislation:
The empowering Act and provisions under which it was made
A link to, or guidance on how to find, the 'official' version of the piece of secondary legislation
Commencement date and version history
What are the publication requirements for it?
Who in your organisation is responsible for it (including contact details)
Does the legislation require a review before it is made publicly available, or should it be revoked?
This will then become your central hub for managing all the documents for this process.
Have a good process for managing your secondary legislation and keeping everything up to date
Consider how your organisation currently keeps track of its secondary legislation and how updates are controlled and managed. If this is all a bit ad hoc, then it's definitely time to develop and document your process to ensure future good practice and compliance.
Consider consolidating, or revoke and replace
Once you have identified the pieces of secondary legislation that need revoking or reviewing this process will also need to be managed. You should attempt to make it as easy as possible for users to digest. If you can't rework it, at the very least consolidate it.
As part of this process you will need to identify who needs to review the document, and what signoffs are necessary, including whether updates will need to be presented back to Parliament for review. This review should also make sure a final version of each piece of secondary legislation will include all the required information going forward.
Publishing your secondary legislation online
You will need to look at how your secondary legislation is made available for the public to access via your website.
If your secondary legislation is already on legislation.govt.nz (essentially the sub-set of secondary legislation that is currently called Legislative Instruments), the job is largely done for you, and you can link to that website. If it's published in full in the New Zealand Gazette you could also link to that.
For many organisations it will be a case of having to publish their secondary legislation online themselves. While in the past providing a link to a PDF copy might have been considered sufficient, by today's standards that's hardly making something 'accessible' in a user-friendly way.
Does your website have the functionality to make this a user-friendly process or do you need to invest in some functionality updates to implement this successfully?
Ideally there should be a dedicated landing page or index with clear links or functionality so that people can easily locate, search, access and download the contents of the secondary legislation they are looking for.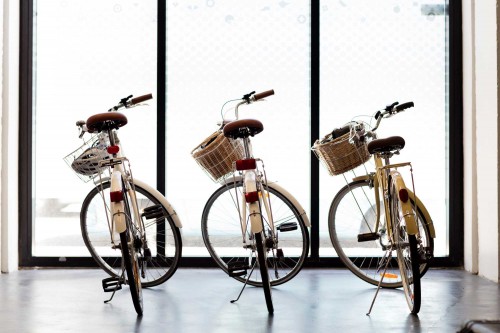 Conclusion
The secondary legislation law reforms should greatly improve everyone's access to an important part of the legislative system.
However, agencies administering secondary legislation will have some important work to do. The process for getting things shipshape will require planning, time and resources.
The time to start planning is now, not 5 minutes before your chief executive is due to appear before the Regulations Review Select Committee to face questions about why a piece of secondary legislation is not easily accessible to the public.
To find out more about the secondary legislation law reforms visit the PCO's Secondary legislation page.
ComplyWith is considering utilising its proven technology platform and recent innovations to create a tool to enable organisations to publish secondary legislation and other requirements online with best-in-class functionality and clarity. If you'd like to learn more about this, please drop us a line.